The Oxford: An Elegant Classic
Check out Mr Tom Ward looking suitably sartorial in a pair of Laso Oxfords by Gucinari shown above and below.  So, what defines an oxford shoe? It is the closed lace system as opposed to an open one (like the Derby shoe). The origins are said to have come from a half boot called the Oxonion popularised by, you guessed it,  Oxford University students around 1825. However, some claim the origins are Scottish and call it a Balmoral (after the castle).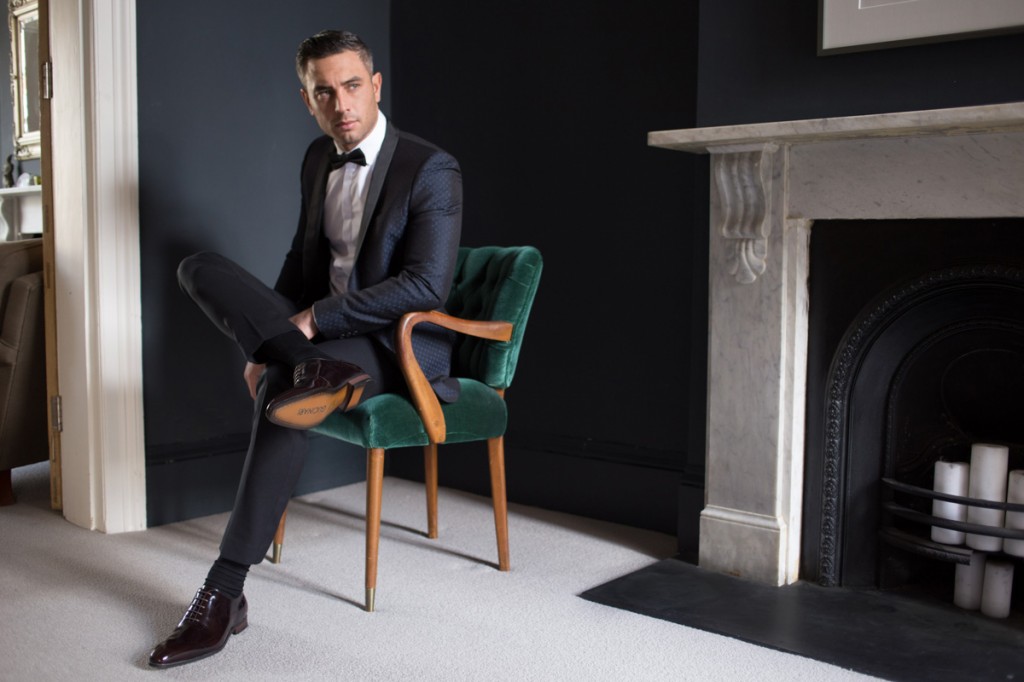 What both camps agree on is that the Oxford came about in a quest for comfort. Having said that, in todays context they might be considered too formal to wear in a University setting. But there might just be that dapper young gent who wears a three piece with his oxfords and cycles to Uni still!
Style wise, a plain black oxford is considered an evening shoe with a patent oxford appropriate for black or white tie events. However, as oxford shoes come in various colours, in brogues and materials such as suede, they can be worn in a more versatile way. We at Gucinari have built on this idea with design touches like the subtle metal strip added above.
See The Gentleman's Gazette  for an in depth guide to Oxford shoes. They even have a guide on the correct way to lace your oxfords.