PUBLIC FAQ
ORDERS/ORDERING
How can I amend products/check my cart?
Please look at the top right of your screen and you will see a pound sign and 'item/s'. Click on that to go to the cart page. If you need to add or reduce the number of a pair of shoes, click the plus or minus sign and then click 'Update Cart'. To remove items, click the x (left of the thumbnail image) and 'Update cart". To add other styles, choose from the dropdown 'Shoes' menu and add from the product pages.
Do I need an account to purchase?
Not at all. You can checkout as a guest so you do not need to register. However, to register, the only extra information required is for you to enter a password. This will mean a quicker checkout for future orders.
What happens once I place an order?
First: you will receive a confirmation email from us with an order number.
Second: you will receive a dispatch email that the shoes are on their way
Can I track my order?
We can track it for you. Please email jas@gucinari.co.uk. We are working on this so shortly, you will be able to track online.
I received the wrong order, what do I do?
It is rare, but if it happens, we apologise and will rectify it asap. Please contact jas@gucinari.co.uk who will assist you.
My order is faulty, what do I do?
Please contact jas@gucinari.co.uk who will assist you.
SIZE GUIDE

DELIVERY
Your order should be with you within a couple of days of ordering. Once you get the 'dispatched' email it will be next day or the one after.
Please see here for more details.
RETURNS
Please note we do not do free returns. We do accept returns for any reason within 28 days of purchase, as long as they have not been worn and are in the original box. This does not affect your statutory rights.
I bought my shoes from somewhere else and they are faulty?
As the sale of the goods was with another retailer, we would ask you to contact them directly for assistance.
REFUNDS
Please allow time for us to process the return. This may take 3-5 working days from when we receive the shoes back. We will refund via the method the items were paid for. Please note banks may take up to 30 days to show a refund and we cannot change that.
PAYMENTS
I don't have a paypal account, can I pay with my card?
Yes, please click the pay by card and proceed to payment. You can checkout as a guest with a card. 
I am having issues with my card?
We have had issues with fraud so 3D secure has been activated. This is when you are asked to enter a personal pin (e.g. verified by visa)  to verify the card is yours. It is very useful for you as if your cards get stolen, they can easily be used without 3d secure. This could be the issue you are experiencing and we would suggest you try paying with a paypal account if so.  Otherwise we would ask you to contact your cardholder. 
I am having issues with Paypal, can you help?
Paypal will not give us any information about you as it is confidential. However, we will do our best to assist so contact us.
How can I add a discount code or coupon?
You have two options. You can add it from the cart page (click top right where it has the pound sign and 'item/s'), include the code in the field and click 'Apply Coupon'. Or go to checkout and apply the coupon there. It is a dropdown box at the top of that page. Click 'Enter Code Here' and apply the coupon.
Please note only one coupon can be used at a time.
ACCOUNT
Do I need an account to make a purchase?
No, you can simply check out as a guest. However, creating an account means quicker checkout and seeing what your purchase history is.
How Do I Create an Account?
You can go to 'My Account' in the footer or Login/Sign Up at the top. From there you enter your email and a password. You are taken to 'My Account' and there you can add your shipping and billing details. While you are completing checkout you can also just add a password there to create an account. You will have filled in all the details you need already!
I have forgotten my password!
Under the 'Login' button is 'Lost your password?'. Please click on that and follow the instructions. If you are still having issues, please contact us.
How can I sign up for a newsletter?
You can sign up from a pop up at the top of the page which may also give you a discount code once you have signed up. Alternatively, you can sign up from the footer where it says 'For updates and discounts…'
How do I use the wishlist?
You can go to the product page and add to your wishlist from there. You can click on 'Browse Wishlist' from there or you can go to the footer and click on 'Wishlist' there to see what you have chosen.
GIFT CARD/VOUCHER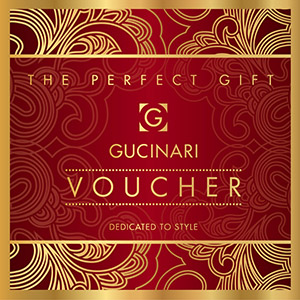 BUYING A GIFT VOUCHER
Click the image above and insert the amount you wish to buy. The voucher can be used for full or part payment of an order. To send to someone else and customise, go to STORE CREDIT RECEIVER DETAILS on the checkout page and you can decide if you want to send it to yourself or the recipient. If sending to a recipient you can include a message. Just check that box and a drop down appears. You complete the purchase and voila! Done. Please note the email is immediate to the recipient. You should receive an email stating the order has been 'dispatched' and another saying a gift card has been sent.
USING A GIFT VOUCHER
You will have received an email with a code. Simply click on the code and it will take you to the site. Add the product/s you are interested in and go to the cart page or checkout page. THE COUPON IS AUTOMATIOCALLY APPLIED! If the coupon is the same amount as the product, you will be asked to 'place the order'. If there is a sum to pay, you will be asked to proceed to paypal. If you return an item bought via a gift card, that will be re-credited. No money can be given as an alternative.