New Gucinari Collection Launching In September 2021

At Gucinari, we are excited to tell you something big is coming! This September, we are proud to announce that a brand new collection is landing! Read on for more!
The brand has been synonymous with extravagant shoe styles, which certainly toe the line of being cool and quirky yet stylish and instantly wearable. Unfortunately, many seasons have passed with the brand falling into the shadows; however, with Gucinari under new ownership, the brand aims to be at the forefront once more! The English born company will be boasting a brand new collection filled to the brim with a range of shoes, boots and sneakers.
Remember to keep an eye on the blog section and social media accounts for new posts and features about the new collection as the launch draws near – make a note in your diary for the big September 2021 launch!
Below is a small teaser of the footwear range to come –

Brown Lace-up Brogues
First out of the gate are a beautiful pair of brogues bathed in a glorious mahogany brown, complementing almost any formal outfit perfectly. What shoe collection can be complete without a classic brogue?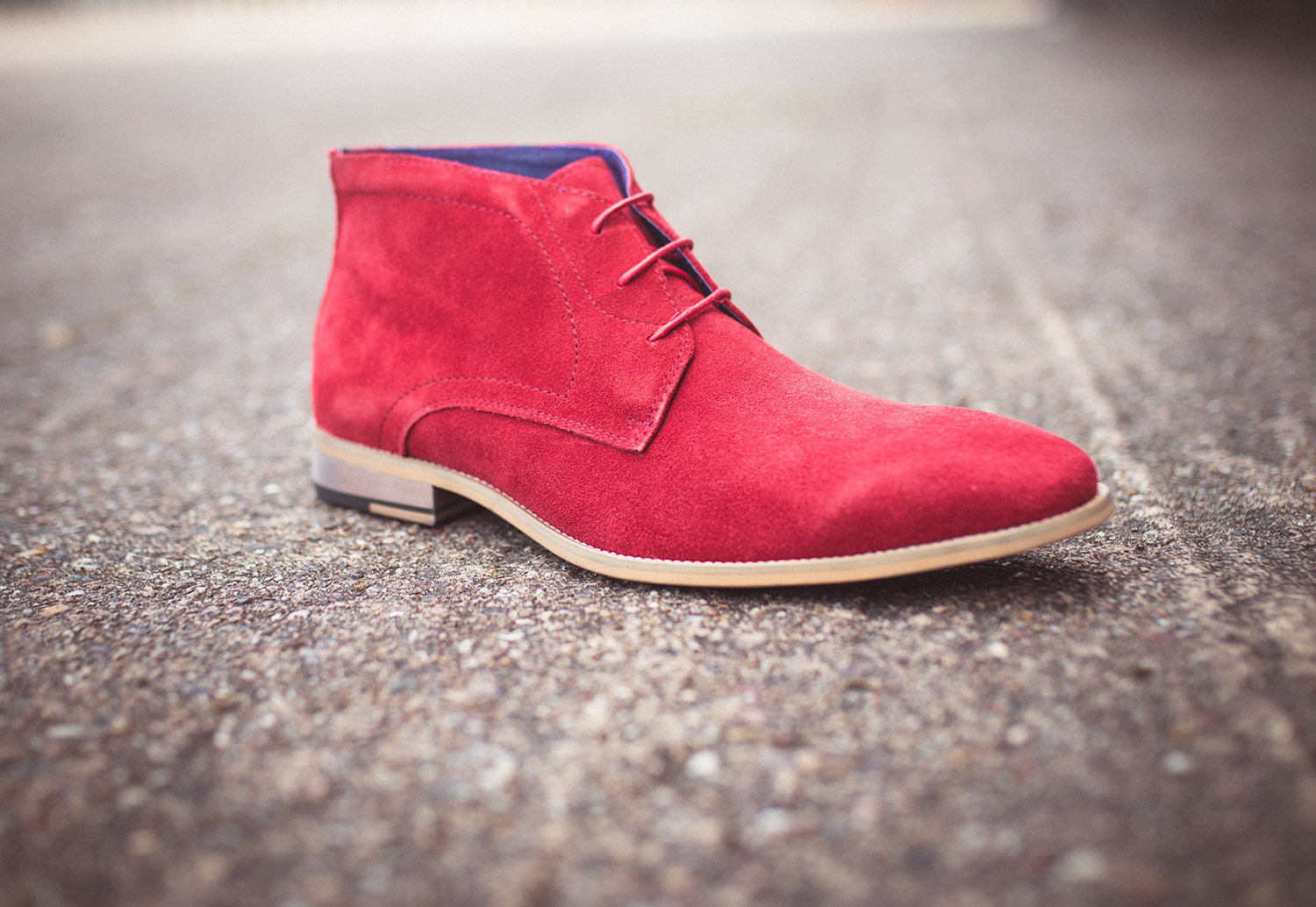 Red Suede Lace-up Boots
If you are looking to spice up your outfit, check out these vibrant suede boots. The bold red will ensure you stand out from the crowd for all the right reasons.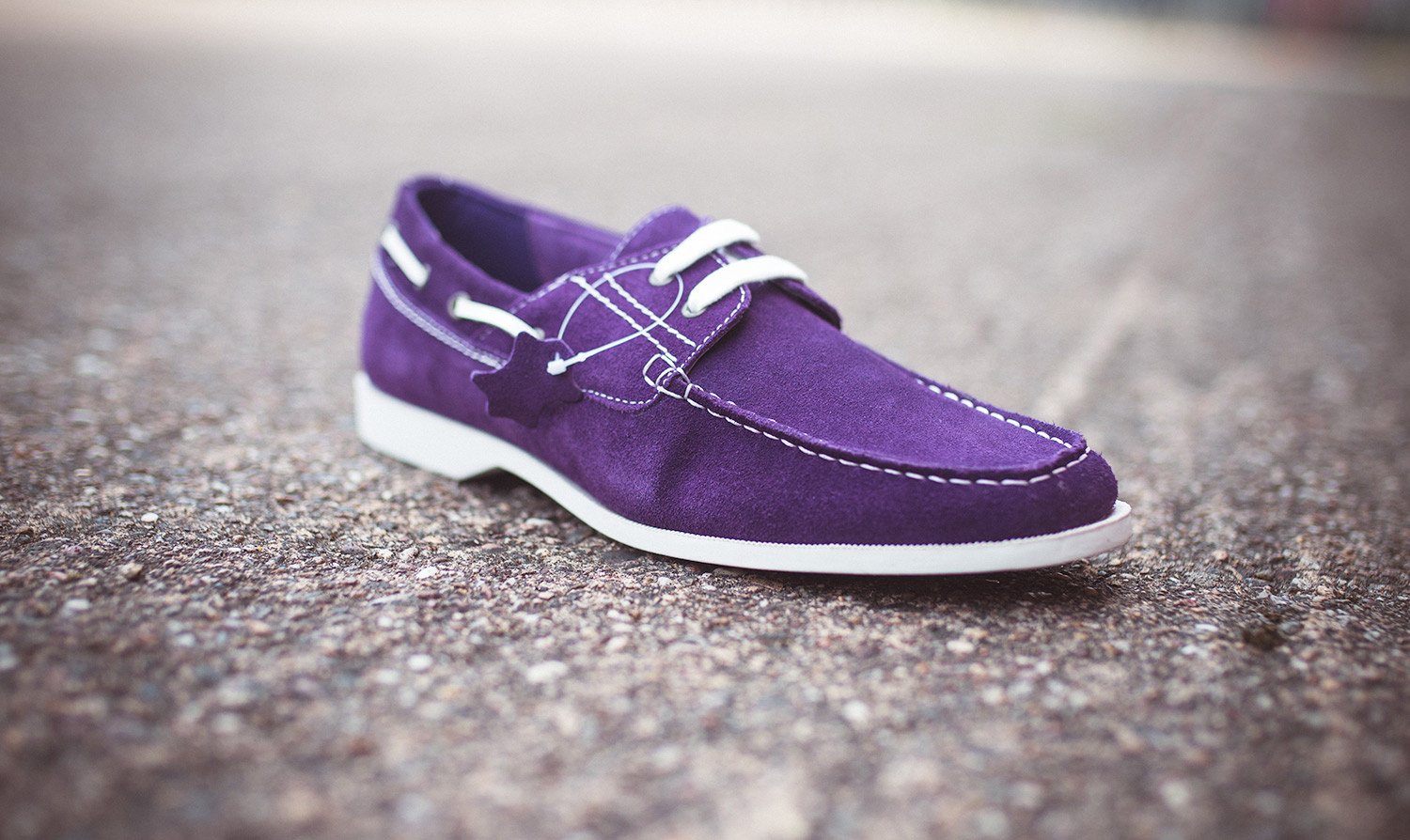 Purple Suede Boat Shoes
If the red boots were not lively enough for your taste, then these gorgeous boat shoes crafted out of a premium quality suede and coloured in what can only be described as a striking purple will certainly turn your head.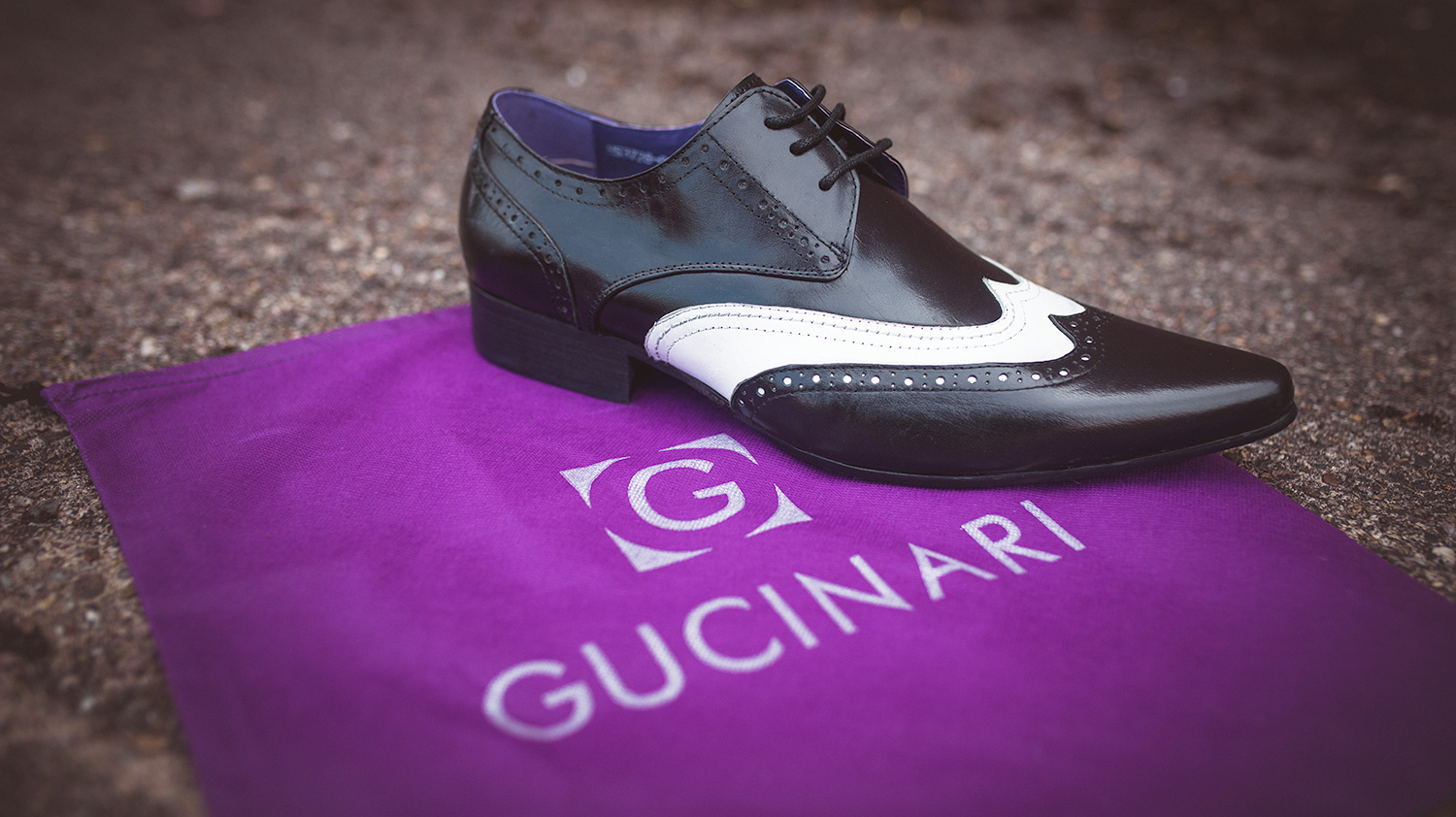 Black And White Lace Up Shoes
If you fancy yourself as a bit of a dandy, these pointy black and white shoes will tick all those boxes! Hit the town wearing these, and you will undoubtedly be a hit in the fashion stakes.
What are your thoughts so far on the new Gucinari shoe collection? Let us know in the comments section below!